Who is the best Top manufacturer of tomato paste aseptic in Africa? Do you know about the benefits of aseptic tomato paste?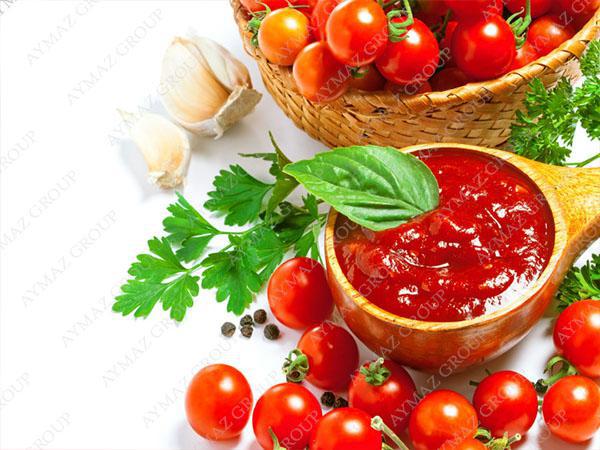 Investigating the benefits of aseptic tomato paste packages in Africa
Aseptic packages, like any other type of packaging, have various advantages and disadvantages. Examining the advantages and disadvantages of different packages helps us, and especially the manufacturers of different materials, to have the best choice in producing their product. In this part of the article, we have examined the advantages and disadvantages of these packages.
Advantages of aseptic packaging
In recent years, the demand for manufacturers to use aseptic packaging in various product lines has increased; Freedonia Group forecasts that demand for this type of packaging will grow by 6.8 percent and that revenue will reach $ 6.4 billion by 2020. Therefore, there are many benefits to using Aseptic in the packaging industry; For example, the following can be mentioned:
Increase durability
Products packaged with Aseptic will last longer; Because this type of packaging protects its contents for 6 to 12 months without the need for refrigeration. Therefore, manufacturers have more time to sell their products, and on the other hand, customers can keep the purchased items for a while; Without worrying about spoilage and expiration date.
Reduce distribution and shipping costs
The optimum temperature for storing aseptic packaging is between 20 and 25 degrees Celsius; So there is no need for advanced technology and permanent cooling and transportation costs are reduced. Also, this type of packaging has a smaller volume and is lighter than other types of metal and glass; In this way, it takes up less space and again reduces costs.
Aseptic packaging contents do not require preservatives
Due to the isolation conditions when sterilizing the package, its contents are completely insulated from the penetration of microbes and microorganisms into the package and no preservative is needed. Therefore, manufacturers can use the ingredients preferred by the consumer without worry to bring better quality products to market. It is interesting to know that aseptic packaging is completely sterilized at a temperature between 91 and 146 degrees Celsius in 2 to 3 seconds.
Eco-friendly
Aseptic packaging is known as a sustainable and environmentally friendly method; Because it is primarily produced from renewable sources and has 60% less plastic than similar options. Also, less energy is used to produce this type of packaging.
Maintain the quality of products
Due to the use of up-to-date technologies in the aseptic packaging process, the products that are placed in this type of packaging will not have a quality loss; For example, if you taste food packaged with aseptic, it tastes and smells good. On the other hand, its nutritional value is preserved, but canned foods may react with the metal and lose their properties.
Natural pigments (chlorophyll, anthocyanins, betalaine and carotenoids) are preserved in this type of packaging. Riboflavin, pantothenic acid, biotin, niacin and B6 vitamins are not affected in this package. Vitamins thiamine and B12 up to ten percent, folic acid and pyridoxine up to 15 percent and vitamin C up to 25 percent are lost through the aseptic process.
In general, the benefits of using Aseptic in the packaging industry can be summarized as follows:
• High temperature sterilization and can be used as a sterile packaging
• It is non-toxic and does not release toxic substances.
• Performs very well at low temperatures.
• It is chemically stable.
• Insulation against electric current
Applications of aseptic packages Such properties have led to the use of aseptic in the packaging of materials such as food, medicine and cosmetics; For example, aseptic packaging is used in the production line of products such as milk and dairy products such as cream or yogurt, puddings or similar desserts, salad dressings, liquid eggs, ice cream and other items. This packaging is very suitable for foods that contain small particles; Such as cheese, baby food, tomato derivatives, fruits and vegetables, soups and rice products. Aseptic is also used in the pharmaceutical industry because it is produced in completely isolated, sterilized conditions and is insulated against the penetration of bacteria.
Top manufacturer of tomato paste
There are many people in the food seasoning market. Not all of them are professionals. Many also work as traders or food distributors. For optimal purchase, we suggest that you contact the Top manufacturer of tomato paste.